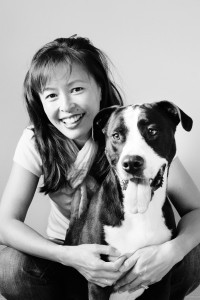 Justine A. Lee, DVM, DACVECC, DABT is the CEO and founder of VETgirl, a subscription-based podcast service offering RACE-approved continuing education. She is a board-certified veterinary specialist in both emergency critical care (DACVECC) and toxicology (DABT). Currently, she works as a criticalist at Animal Emergency & Referral Center of Minnesota, and is a consultant for ELEVATE DVM, ASPCA Animal Poison Control Center, and several other veterinary companies. Previously, she was the Associate Director of Veterinary Services for an Animal Poison Control Center in Minneapolis (2013-2009) and on faculty at the University of Minnesota Veterinary Medical Center (2003-2008).
Dr. Lee graduated from Virginia Tech with a BS in Animal Sciences, and then obtained her veterinary degree at Cornell University. She pursued her internship at Angell Memorial Animal Hospital, which is affiliated with the MSPCA. In addition, she has also completed an emergency fellowship and residency at the University of Pennsylvania.
Currently, she is 1 of approximately 450 board-certified veterinary specialists world wide in emergency and critical care, and is a Diplomate of the American College of Veterinary Emergency and Critical Care (DACVECC). Dr. Lee is also a Diplomate of the American Board of Toxicology (DABT). Dr. Lee has been published in numerous veterinary journals, including the Journal of American Veterinary Medical Association, the Journal of Veterinary Emergency Critical Care, the Journal of Veterinary Internal Medicine, and the Journal of the American Animal Hospital Association. Dr. Lee is one of the editors and primary authors of Blackwell's Five-Minute Veterinary Consult Clinical Companion: Small Animal Toxicology
textbook. She is also one of the editors for the Veterinary Clinics of North America: Emergency Medicine
textbook (Elsevier, 2013).
Dr. Lee is the author of two humorous pet reference books entitled It's a Dog's Life…but It's Your Carpet
and It's a Cat's World . . . You Just Live in It
. She has also published several veterinary book chapters, and has been aired on radio and television to promote preventative medicine, animal health, and the overall well-being of pets. Dr. Lee is the former contributor/blogger to Prevention magazine, PetMD: The Daily Vet, and Pet Health Network. She currently blogs for Voyce, a wellness monitor collar for dogs. Dr. Lee has been featured on NBC Weekend Today, The Rachael Ray Show, WCCO, Minnesota Public Radio, and various other TV and radio engagements. Dr. Lee lectures throughout the world on emergency, critical care, and toxicology and was recently honored with the North American Veterinary Conference Small Animal Speaker of the Year(in both 2011 and 2015) and the Association des Médecines Vétérinaires du Québec (2012). When Dr. Lee is not working in the ER, she is playing ultimate Frisbee or ice hockey, hiking with her new puppy, traveling, running, gardening, or reading. Dr. Lee's three kids include:
A rescued grey and white tabby cat (abandoned with head trauma) named after a former Bostonian-Irish-owned patient, "Seamus"
A rescued tortie cat named "Lily"
A rescued pit bull mix named "Milo"
For more information, please visit her website.
---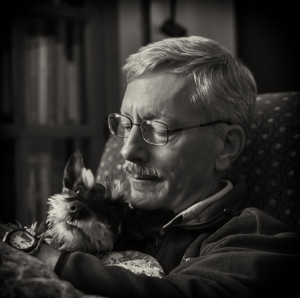 Greg Ogilvie is Professor and Division Director of Veterinary Oncology, University of California-San Diego, Moores Cancer Center and director of the Angel Care Cancer Center at California Veterinary Specialists. At the Angel Care Cancer Center, Greg cares for patients and their families, teaches interns, residents, veterinary students and develops novel, new compassionate cancer therapies for pets and people. Greg has coauthored four books, Managing the Veterinary Cancer Patient , Feline Oncology: Compassionate Care for Cats with Cancer, Managing the Canine Cancer Patient: A Practical Guide to Compassionate Care and his newest, A Compassionate Guide to Cancer Care. This fifth generation Colorado native has also written over 200 scientific articles and chapters as well as over 120 scientific abstracts and posters. He has been awarded two international patents, over 10 million dollars in research grants and endowments as a principal or co-investigator, and is the recipient of many awards. Dr. Ogilvie has lectured in scores of countries to many thousands of students, veterinarians, physicians and scientists in Africa, Australia, New Zealand, Asia, Europe, the Middle East, South America, and North America by shares his love of the practice of veterinary medicine and oncology. When not caring for pets and people. Greg is a certified ski instructor and enjoys camping, SCUBA and long distance cycling. For 15 years, he has volunteered as a counselor at the Sky High Hope Camp for children who have cancer. His greatest joys are his daughter, Torrie and his wife, Karla and their small herd of four legged children.
---
Return to the main page.